Store
Handmade Cards with Jane Quote
00016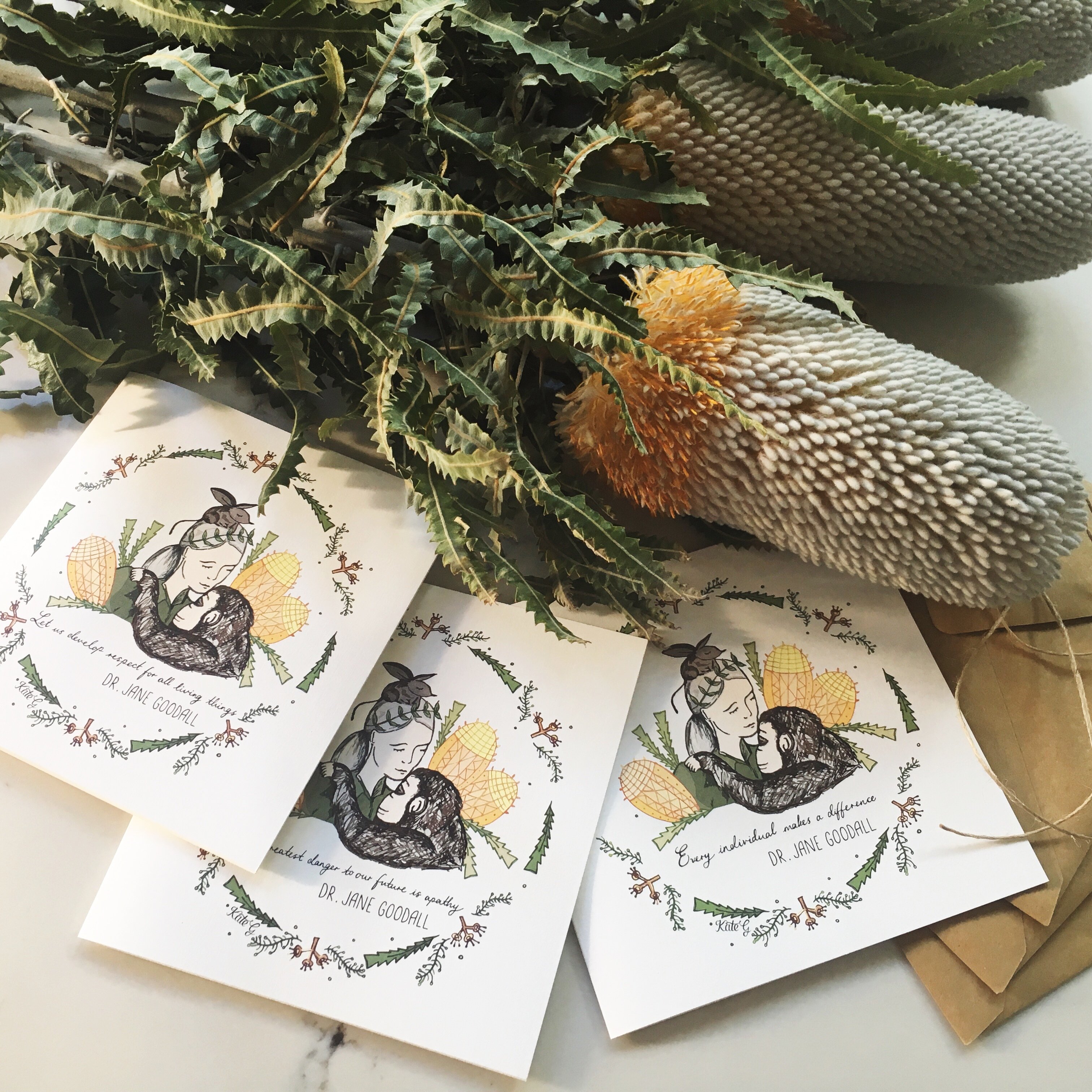 Pack of three beautiful cards. Each card is inscribed with a special quote from Jane.
The limited edition, bespoke artwork was created for Dr Goodall's 2017 Tour. It features Dr Goodall and one of her beloved chimpanzees sharing a moment, surrounded by Australian native plants and of course the iconic bilby.

Kate Grebert is a talented artist in Australia. Her artwork is inspired by nature and her kids and she loves drawing botanicals, birds and animals. As a child she spent hours painstakingly drawing characters from picture books, favourites being the 'The Water Babies' and 'Alice in Wonderland'. Today she is highly influenced by nature, folklore and fairy tales, the female form and symbolism from Renaissance art.